Member Clubs & Organizations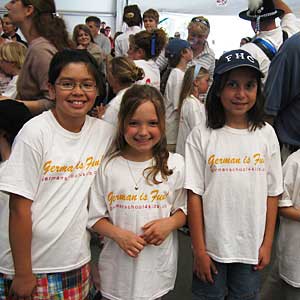 The League is comprised of a number of prominent German social, cultural, business, and sports organizations from around the So. California area. These organizations represent the broad scope of German interests and regional variety of their members. They also reflect the unity and common purpose of our German community as we come together to support the League.
Any German-American association, or German speaking association, may become a member of the German-American League (except political organizations). To apply for membership in the League, please contact us and request additional membership information.
20555 Devonshire St. #172

Chatsworth, CA 91311

Phone: 818-998-2711

5295 Cameron Dr. #406

Buena Park, 90621

Karl Bottenberg, Interim President

833 W. Torrance Blvd.

Torrance, CA 90502

Austrian-American Club

P.O. Box 3413

Glendale, CA 91211-0413

Benjamin Franklin Education Foundation

1610 Lake St.

Glendale, CA 91201

Phone: 310-488-0422

Damenchor Frohsinn

5237 Mt. Royal Dr.

Los Angeles, CA 90041

12626 Vista Panorama

Santa Ana, CA 92705-1393

Gerry Vogt, President

1843 Lincoln Blvd.

Santa Monica, CA 90404

1901 Skyline Dr.

Fullerton, CA 92831

13601 Whittier Blvd., Suite 400

Whittier, CA 90605

German Crusaders

Josef Bishop, President

7561 Center Avenue #49

Huntington Beach, CA 92647

German South Bay Club

24248 Ward Street

Torrance, CA 90505

P.O. Box 2662

Fullerton, CA 92837

17700 S. Avalon Blvd. #178

Carson, CA 90746

Phone: 310-516-6711

1225 S. Union Ave.

Los Angeles, CA 90015

Los Angeles Schwaben Verein

3374 Oakmont View Dr.

Glendale, CA 91208

Phone: 818-248-8463

Fred Werner, President

11466 Chandler Blvd.

N. Hollywood, CA 91601

833 W. Torrance Blvd., #204

Torrance, CA 90502

Phone: (310) 746-3869

Music Foundation of Hollywood

Heinz Dobroczyk, President

1050 W. 109th Street

Los Angeles, CA 90044

1340 S. Sanderson Ave.

Anaheim, CA 92806

Phone: 714-563-4166

12029 Burton Street

North Hollywood, CA 91605